English Elective NCERT
CBSE class 11 English Elective NCERT syllabus, question papers, online tests and important questions as per CBSE syllabus. Notes, test papers and school exam question papers with solutions. CBSE class 11 English Elective (NCERT) has following chapters, Short Stories: The Lament, A Pair of Mustachios, The Rocking-horse Winner, The Adventure of the Three Garridebs, Pappachi's Moth, The Third and Final Continent, Glory at Twilight, The Luncheon, Poetry: The Peacock, Let Me Not to the Marriage of True Minds, Coming, Telephone Conversation, The World is too Much With Us, Mother Tongue, Hawk Roosting, For Elkana, Refugee Blues, Felling of the Banyan Tree, Ode to a Nightingale, Ajamil and the Tigers, Essay: My Watch, My Three Passions, Patterns of Creativity, Tribal Verse, What is a Good Book?, The Story, Bridges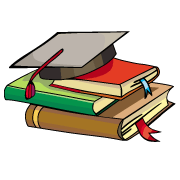 CBSE, JEE, NEET, NDA
Question Bank, Mock Tests, Exam Papers
NCERT Solutions, Sample Papers, Notes, Videos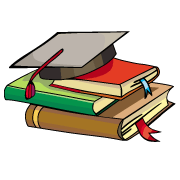 myCBSEguide App
Complete Guide for CBSE Students
NCERT Solutions, NCERT Exemplars, Revison Notes, Free Videos, CBSE Papers, MCQ Tests & more.
Download CBSE class 11 English Elective NCERT study material in PDF format. MyCBSEguide provides solved papers, board question papers, revision notes and NCERT solutions for CBSE class 11 English Elective NCERT. The topics included are Short Stories: The Lament, A Pair of Mustachios, The Rocking-horse Winner, The Adventure of the Three Garridebs, Pappachi's Moth, The Third and Final Continent, Glory at Twilight, The Luncheon, Poetry: The Peacock, Let Me Not to the Marriage of True Minds, Coming, Telephone Conversation, The World is too Much With Us, Mother Tongue, Hawk Roosting, For Elkana, Refugee Blues, Felling of the Banyan Tree, Ode to a Nightingale, Ajamil and the Tigers, Essay: My Watch, My Three Passions, Patterns of Creativity, Tribal Verse, What is a Good Book?, The Story, Bridges.
SECTION - A
Reading an unseen passage and a poem (
Very Short and Short Answer Questions: Literary or discursive passage of about 900-950 words.
Short Answer Questions: A poem of about 20-24 lines to test interpretation and appreciation.
SECTION – B
Creative Writing Skills (
Long Answer Question: An essay on an argumentative/discursive/reflective/or descriptive topic.
Very Long Answer Question: A composition such as an article, a report, a speech.
SECTION – C
Literature Textbooks
Woven Words (
Very Short and Long Answer Questions: To test comprehension, literary appreciation and drawing inferences in poetry and prose.
Arms and the Man - [Drama] (
Long answer Questions: To test the evaluation of characters, events and episodes.
Fiction
Short and Long Answer Questions: To test analysis of characters, events, episodes and interpersonal relationships and understanding of content, events and episodes (25 Periods)
Note: Short answer questions or long answer questions based on values can be given in the writing or in the literature section.
Seminar (
Presentation of a book review, a play, a short story, a novel, novella (tale, fable, parable) to be followed by a question answer session.
Poetry reading to be followed by interpretative tasks based on cloze reading and literary analysis of the text.
Critical review of a film or a play.
Conducting a theatre workshop to be followed by a discussion.
Note: Teachers may develop their own rubrics to assess the performance of students objectively.
The performance descriptors of speaking given in English Core and English Functional specifications may be referred to.
Prescribed Books:
1. Text book: Woven Words published by NCERT
2. Fiction: The Old Man and the Sea (unabridged) by E. Hemingway
3. Drama: Arms and the Man by Bernard Shaw
Question Paper Creator
Create papers in minutes
Print with your name & Logo
Download as PDF
5 Lakhs+ Questions
Solutions Included
Based on CBSE Syllabus
Best fit for Schools & Tutors