gromophone and the lamp enclude invention …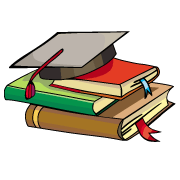 CBSE, JEE, NEET, CUET
Question Bank, Mock Tests, Exam Papers
NCERT Solutions, Sample Papers, Notes, Videos
gromophone and the lamp enclude invention edison's electic the( statement)
Posted by Gggggg Rrrrrrrr 8 months, 1 week ago
Who hasn't heard of the great American inventor Thomas Edison!
His inventions include the gramophone and the electric lamp.
He invented the gramophone at the age of thirty-one only.
Later, he invented the electric bell.
One of his jobs was to improve the telephone first invented by Graham Ball.
Do you know how much he earned by improving it?
A company called Western Union paid 1,00,000 for him.
He had to carry out six thousand tests to make a good electric bulb.
How much patience it must have needed!
Try to get inspiration from the life of Edison.
Posted by Gggggg Rrrrrrrr 8 months, 1 week ago
Posted by Umesh कोसले 12 months ago
Posted by Ankit Kumar Yadav 6 months, 3 weeks ago
Posted by Kanha Jaiswal 4 months, 3 weeks ago
Posted by Anushka Kumari 4 months, 1 week ago
Posted by Kritika Rana 4 weeks ago
Posted by Nikita Pawar 7 months ago
Posted by Prashast Jain 9 months, 3 weeks ago
Posted by Sandhya Yadav 10 months, 3 weeks ago
Posted by Umesh कोसले 12 months ago