Was custard really cowardly?give reason for …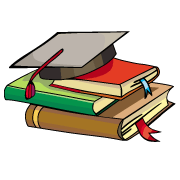 CBSE, JEE, NEET, CUET
Question Bank, Mock Tests, Exam Papers
NCERT Solutions, Sample Papers, Notes, Videos
Was custard really cowardly?give reason for your answer.
Posted by Kanishka Bari 9 months, 1 week ago
Custard, in fact, was very brave but still he kept asking for a nice, safe cage. It made people think him to be cowardly. He might be crying for a nice, safe cage so that he might not harm anyone when in anger or he might be proving that a little safety cage averts a disaster.
Posted by Zoya Khan 4 months, 2 weeks ago
Posted by Fabiha Khan 6 months ago
Posted by Prateek Sahay 3 months, 1 week ago
Posted by Anushka Singh Singh 6 months, 1 week ago
Posted by Aakash Sharma 2 months ago
Posted by Pradeep Ranawat 5 months, 1 week ago
Posted by Usha Jayaraj 1 month, 2 weeks ago
Posted by Yashi Tejaswini 5 months ago
Posted by Pratham Sardana 5 months, 1 week ago
Posted by Manpreet Sandhu 2 months ago