What do you mean by cut,copy …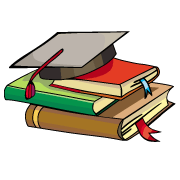 CBSE, JEE, NEET, CUET
Question Bank, Mock Tests, Exam Papers
NCERT Solutions, Sample Papers, Notes, Videos
What do you mean by cut,copy and paste?
Posted by Priyanshu Das 10 months, 3 weeks ago
The cut command removes the selected data from its original position, while the copy command creates a duplicate; in both cases the selected data is kept in temporary storage (the clipboard). The data from the clipboard is later inserted wherever a paste command is issued.
The cut commands removed the selected data from the original while the copy commands is not created a reply both cases selected that is in temporary storage the data from the clipboard letter instead where ever a paste command in issued
Posted by Hm Hn 2 weeks, 2 days ago
Posted by Arpana Das 1 week, 5 days ago
Posted by Mitali Hude 1 week, 1 day ago
Posted by Subhasmita Sahoo 6 days, 11 hours ago
Posted by Ajeet Singh Krishna 3 weeks ago
Posted by Rohan Chougule 3 days, 14 hours ago
Posted by A . J . 1 week, 3 days ago
Posted by Vrinda Zagade 1 week, 3 days ago
Posted by Bhavyansh Jatwani 1 week, 2 days ago
Posted by Madhusmita Panigrahy 3 weeks, 1 day ago