How did you RIP Van Winkle …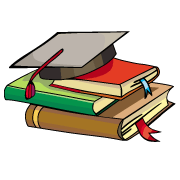 CBSE, JEE, NEET, CUET
Question Bank, Mock Tests, Exam Papers
NCERT Solutions, Sample Papers, Notes, Videos
How did you RIP Van Winkle help different people in the village before he went to sleep for 20 years?
Posted by Sanjay Nishad 2 months, 3 weeks ago
Rip Van Winkle was a good man and a kind neighbour. The children of the village would shout with joy whenever he approached. He helped them at sports, made their playthings, taught them to fly kites and shoot marbles, and, told them long stories.
Posted by Varun Chopra 6 months, 3 weeks ago
Posted by Madhusmita Pattanaik 6 months, 1 week ago
Posted by Samriddha Roy Chowdhury 1 month ago
Posted by Sanjay Nishad 2 months, 3 weeks ago
Posted by Aleena Anees 2 months, 4 weeks ago
Posted by Sumit Kumar Kumar 4 months, 1 week ago