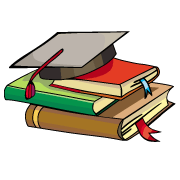 CBSE, JEE, NEET, CUET
Question Bank, Mock Tests, Exam Papers
NCERT Solutions, Sample Papers, Notes, Videos
Posted by Jignesh Salunkhe 11 months, 3 weeks ago
Apply a slide layout
Select the slide that you want to change the layout for.
Select Home > Layout.
Select the layout that you want. The layouts contain placeholders for text, videos, pictures, charts, shapes, clip art, a background, and more.
Click the layout you want and customize it. You can add, remove, or resize placeholders, and you can use the Home tab to make changes to fonts, colors, and other design elements. Click Insert Layout to add a new slide and format it.
Posted by Yama Jaring 1 month, 3 weeks ago
Posted by Rajeswar Beura 1 week ago
Posted by Harendra Yadav 2 months ago
Posted by Arman Pradhan 1 month, 3 weeks ago
Posted by Dhar Sitakanta 2 months, 1 week ago
Posted by Divyanshu Kumar 1 month, 4 weeks ago
Posted by Anchal Raj 3 weeks, 6 days ago
Posted by Shruti Padole 1 week, 3 days ago
Posted by Mamta Tripathi 1 month ago
Posted by Divyanshu Kumar 1 month, 1 week ago