Classification of animal kingdom metakova chordata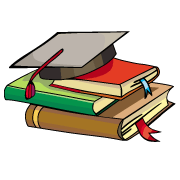 CBSE, JEE, NEET, CUET
Question Bank, Mock Tests, Exam Papers
NCERT Solutions, Sample Papers, Notes, Videos
Classification of animal kingdom metakova chordata
Posted by Anuj Saroj 10 months, 1 week ago
Basis of Classification is as follows:
- Level of Organisation
- Symmetry
- Layers of Cells
- Presence or Absence of Coelom
- Segmentation
- Presence or Absence of Notochord
Levels of Organisation
- Cellular Level. In some multicellular animals, the cell is responsible for all the metabolic activities in the animal body. This type of organization of function is termed as cellular level of organisation.
- Tissue Level. In certain animals cells performing the same function are arranged in a group. Example: Coelenterates.
- Organ Level. Some animals form specialized organs for specific functions.
Example: Platyhelminthes.
- Organ System Level. In higher and complex animals various organs group to form a complex organ system to perform specific function. Example:Molluscs, Chordata.
Posted by Kailash Choudhary✍️✍️✍️ 8 months, 3 weeks ago
Posted by Anuj Baamdev 4 months, 2 weeks ago
Posted by Soni Pandey 2 months, 3 weeks ago
Posted by Prinsi Singh 3 months, 3 weeks ago
Posted by Sudam Badi 9 months, 2 weeks ago
Posted by Prinsi Singh 3 months, 3 weeks ago
Posted by Sidhi Gupta 10 months, 2 weeks ago
Posted by Anuj Saroj 10 months, 1 week ago