How do you think temperature will …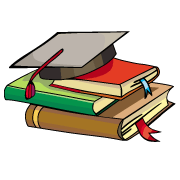 CBSE, JEE, NEET, CUET
Question Bank, Mock Tests, Exam Papers
NCERT Solutions, Sample Papers, Notes, Videos
How do you think temperature will affect the transpiration in a plant?
Posted by Shivam Sharma 2 years, 2 months ago
When the temperature rises up, by the process of evaporation the excess amount of water that is present in leaves or plants will also evaporate which is transportation. Thus, if the temperature is high then temperature will affect the transpirtation in plabts
The temperature can change the rate of transpiration the rate of transpiration is high during the day timeand when the sunlight drops down during the evening the transpiration rate decreases .
Higher temperatures cause the plant cells which control the openings (stoma) where water is released to the atmosphere to open, whereas colder temperatures cause the openings to close. Relative humidity: As the relative humidity of the air surrounding the plant rises the transpiration rate falls.
Posted by Amanullha Khan 1 year, 2 months ago
Posted by Ashish Rajput 1 year, 7 months ago
Posted by Rituraj Singh 11 months, 1 week ago
Posted by Vaishnavi Soni 2 years, 3 months ago
Posted by Shivam Sharma 2 years, 2 months ago
Posted by Kunal Ahir 3 months, 1 week ago
Posted by Fragner Dixen Bihari 7 months ago
Posted by Sam Poddar 2 years, 9 months ago
Posted by Divya Sharma 2 years, 4 months ago