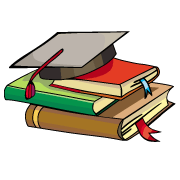 CBSE, JEE, NEET, CUET
Question Bank, Mock Tests, Exam Papers
NCERT Solutions, Sample Papers, Notes, Videos
Posted by Shivani Sharma 2 years, 7 months ago
(i)Louis XVI was from the Bourbon family of kings, who ascended the throne of France In 1774.
(ii)He was 20 years old when he got married to the Austrian princess Marie Antoinette.
(iii)Under Louis XVI, France helped the thirteen American colonies to gain their independence from the common enemy, Britain.
Posted by Kamal Panwar 3 years ago
Posted by Shivani Sharma 2 years, 7 months ago
Posted by Satish Taragi 1 year, 6 months ago
Posted by Dipanshi Prajapati 1 year, 6 months ago
Posted by Muskan Shah 2 years, 8 months ago
Posted by Ranveer Panwar 3 years, 7 months ago
Posted by Isha Kaushal 1 year, 9 months ago
Posted by Naveen Nautiyal 2 years, 2 months ago
Posted by Satish Taragi 1 year, 6 months ago
Posted by Prachi Joshi 3 years, 1 month ago