define vegetative propagation.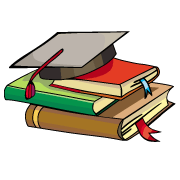 CBSE, JEE, NEET, CUET
Question Bank, Mock Tests, Exam Papers
NCERT Solutions, Sample Papers, Notes, Videos
define vegetative propagation.
Posted by Punit Meena 2 years, 11 months ago
Vegetative propagation is asexual process which consist of root ,stems and leaves
Vegetative propagation is an asexual method of plant reproduction that occurs in its leaves, roots and stem. This can occur through fragmentation and regeneration of specific vegetative parts of plants.
Posted by Priyanka Kumari 2 years, 7 months ago
Posted by Sujal Panwar 3 months, 1 week ago
Posted by Nandini Mallah 4 months ago
Posted by Rina Rani Srichandan 4 months, 2 weeks ago
Posted by Arpita Ghusinga 2 years, 8 months ago
Posted by Hanumanthu Hanumanthu 7 months, 2 weeks ago
Posted by Prashant Kumar 2 years ago
Posted by Vansh Tomar 2 years, 5 months ago
Posted by Anshik Mishra 1 year, 1 month ago
Posted by Adnan Meghreji 2 years, 6 months ago