What is the ratio of charge …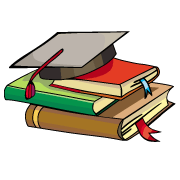 CBSE, JEE, NEET, CUET
Question Bank, Mock Tests, Exam Papers
NCERT Solutions, Sample Papers, Notes, Videos
What is the ratio of charge on glass rod and silk when they are rubbed together ?
Posted by Bose Mathew 3 years ago
Rubbing produces charges of equal magnitude but of opposite nature on the two bodies because charges are created in pairs. This phenomenon of charging is called charging by friction. The net charge on the system of two rubbed bodies is zero. This is because equal amount of opposite charges annihilate each other. When a glass rod is rubbed with a silk cloth, opposite natured charges appear on both the bodies. This phenomenon is in consistence with the law of conservation of energy. A similar phenomenon is observed with many other pairs of bodies.
Posted by Mamta Kalra 1 month, 2 weeks ago
Posted by Ahbi Gowda 2 years, 10 months ago
Posted by Yogesh.G Yogesh.G 1 month, 4 weeks ago
Posted by Anish Timsina 1 year, 11 months ago
Posted by Aamina Sheikh 1 week, 3 days ago
Posted by Rafiya Ansari 2 years, 1 month ago
Posted by 42 Indrajeet Raj 2 years, 1 month ago
Posted by Bose Mathew 3 years ago