Why is a mirror fixed in …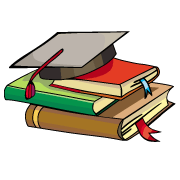 CBSE, JEE, NEET, CUET
Question Bank, Mock Tests, Exam Papers
NCERT Solutions, Sample Papers, Notes, Videos
Why is a mirror fixed in a microscope
Posted by Seetha Seetha Seetha Seetha 3 years ago
A mirror is fixed inside of microscope because when the light rays get reflected then the person can see it easily
A mirror is fixed inside the microscope to reflect the light on the specimen to be examined.
- The light falling from an external light source is reflected by the mirror and falls on the specimen.
- It illuminates the specimen and it gives better results.
- The main function of mirror is only to focus the surrounding light on the object being put under the microscope.
Posted by Adnan Meghreji 2 years, 6 months ago
Posted by Priyanka Kumari 2 years, 7 months ago
Posted by Anshik Mishra 1 year, 1 month ago
Posted by Vansh Tomar 2 years, 5 months ago
Posted by Hanumanthu Hanumanthu 7 months, 2 weeks ago
Posted by Arpita Ghusinga 2 years, 8 months ago
Posted by Nandini Mallah 4 months ago
Posted by Rina Rani Srichandan 4 months, 2 weeks ago
Posted by Prashant Kumar 2 years ago
Posted by Sujal Panwar 3 months, 1 week ago