What is double fertilization and triple …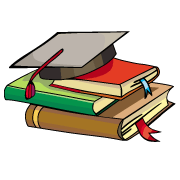 CBSE, JEE, NEET, CUET
Question Bank, Mock Tests, Exam Papers
NCERT Solutions, Sample Papers, Notes, Videos
What is double fertilization and triple fusion?
Posted by Virender Mahto 3 years, 8 months ago
Double fertilization is a characteristic feature of flowering plants. In the process of double fertilization out of the two sperm nucleus, one sperm nucleus fuses with the egg nucleus to form an embryo ( process is called syngamy) and another fuses with polar nuclei to form endosperm ( process is clled triple fusion).
Since two kinds of fusion—syngamy and triple fusion—take place, the process is known as double fertilisation.
Posted by Akshita Chaubey 1 year, 6 months ago
Posted by Anchal Verma 7 months ago
Posted by Jeetesh Rajvanshi 11 months, 2 weeks ago
Posted by Akshita Chaubey 1 year, 4 months ago
Posted by Akshita Chaubey 1 year, 6 months ago
Posted by Shravani Gulhane 1 year, 10 months ago
Posted by Akshita Chaubey 1 year, 6 months ago
Posted by Rimjhim Gupta 1 year, 1 month ago
Posted by Sudarshan Chougule 1 year, 2 months ago
Posted by Akshita Chaubey 1 year, 6 months ago