Legal Studies
CBSE class 11 Legal Studies includes TTheory and Nature of Political Institutions, Nature and sources of law, Historical Evolution of Indian Legal System, Civil and Criminal Courts and Process, Family Justice System, The Civil Court Structure, The Criminal Court Structure, The Civil Process, The Criminal Process – investigation and prosecution, Marriage and Divorce, Children, Domestic Violence, Ancient Indian Law,English Law in India, Administration of Justice in British India, Charter of 1861 and subsequent Charters. myCBSEguide provides syllabus, question papers, online tests and important questions as per CBSE syllabus. Notes, test papers and school exam question papers with solutions.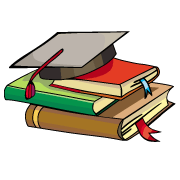 CBSE, JEE, NEET, NDA
Question Bank, Mock Tests, Exam Papers
NCERT Solutions, Sample Papers, Notes, Videos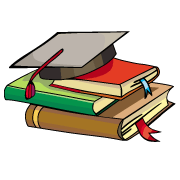 myCBSEguide App
Complete Guide for CBSE Students
NCERT Solutions, NCERT Exemplars, Revison Notes, Free Videos, CBSE Papers, MCQ Tests & more.
Download CBSE class 11 Legal Studies study material in PDF format. MyCBSEguide provides solved papers, board question papers, revision notes and NCERT solutions for CBSE class 11 Legal Studies. The topics included are Theory and Nature of Political Institutions, Nature and sources of law, Historical Evolution of Indian Legal System, Civil and Criminal Courts and Process, Family Justice System, The Civil Court Structure, The Criminal Court Structure, The Civil Process, The Criminal Process – investigation and prosecution, Marriage and Divorce, Children, Domestic Violence, Ancient Indian Law,English Law in India, Administration of Justice in British India, Charter of 1861 and subsequent Charters
Course Contents:
1. Theory and Nature of Political Institutions (40 Periods)
Concept of State/Nation
Organs of Government - Legislative, Executive and Judiciary Separation of Powers – Parliamentary Sovereignty and Judicial Independence
Constitutional Framework of India
2. Nature and Sources of Law (45 Periods)
Legislation – process, delegated and subordinate legislation
Case Law – Stare decisis, precedents within the hierarchy of courts
Authoritative Sources
Custom
Law Reform
3. Historical Evolution of Indian Legal System (45 Periods)
Ancient Indian Law
English Law in India
Administration of Justice in British India
Charter of 1861 and subsequent Charters
Establishment of High Courts and the Federal Court
Drafting of the Indian Constitution
Ancient Indian Law in Modern Legal Framework
4. Civil and Criminal Courts and Process ((45 Periods))
The Civil Court Structure
The Criminal Court Structure
The Civil Process
The Criminal Process – investigation and prosecution
5. Family Justice System (45 Periods)
Institutional Framework
Marriage and Divorce
Children
Domestic Violence
Question Paper Creator
Create papers in minutes
Print with your name & Logo
Download as PDF
5 Lakhs+ Questions
Solutions Included
Based on CBSE Syllabus
Best fit for Schools & Tutors