CBSE - Class 10 - Social Science - ECO Globalisation - CBSE Test Papers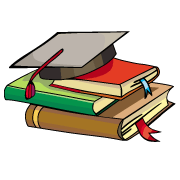 CBSE, JEE, NEET, NDA
Question Bank, Mock Tests, Exam Papers
NCERT Solutions, Sample Papers, Notes, Videos
CBSE Test Papers for Social Science ECO Globalisation
| Free CBSE Test Papers | Link |
| --- | --- |
| Globalisation Test 01 | Download |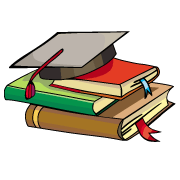 myCBSEguide App
Complete Guide for CBSE Students
NCERT Solutions, NCERT Exemplars, Revison Notes, Free Videos, CBSE Papers, MCQ Tests & more.
CBSE Test Papers class 10 Social Science ECO Globalisation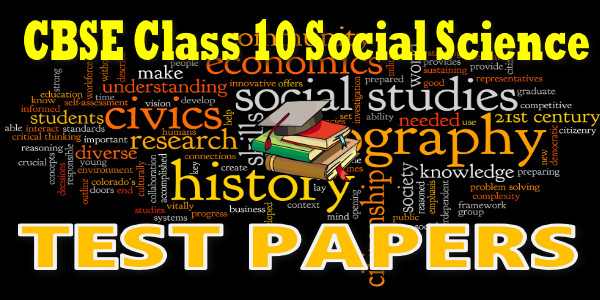 CBSE chapter wise practice papers with solution for class 10 Social Science ECO chapter 4 Globalisation for free download in PDF format. 10th Social Science ECO chapter 4 Globalisation have many topics. All these topics are included in CBSE solved test papers of class 10 Social Science ECO chapter Globalisation. CBSE solved test papers and chapter wise question papers for practice with solution have plenty of questions for daily practice and smart study.
CBSE Practice papers with solution
Practice makes perfect. The more you practice the better you perform. CBSE practice question papers are based on NCERT syllabus and latest CBSE curriculum for this academic session. The unit tests, chapter wise solved papers, important questions, and questions asked in previous year exams are included in CBSE test papers and CBSE practice papers with solution and answer keys. The solved question papers from chapter 4 Globalisation have all type of questions may be asked in annual exams such as VSA very short answer type questions, SA short answer type questions, LA long answer type questions, VBA value based questions and HOTS higher order thinking skill based questions.
CHAPTER FOUR GLOBALISATION
PRODUCTION ACROSS COUNTRIES
INTERLINKING PRODUCTION ACROSS COUNTRIES
FOREIGN TRADE AND INTEGRATION OF MARKETS
WHAT IS GLOBALISATION?
FACTORS THAT HAVE ENABLED GLOBALISATION
WORLD TRADE ORGANISATION
IMPACT OF GLOBALISATION IN INDIA
THE STRUGGLE FOR A FAIR GLOBALISATION
NCERT Class 10 Social Science Solved Test Papers
HIS Chapter: The Rise of Nationalism in Europe
HIS Chapter: The Nationalist Movement in Indo China
HIS Chapter: Nationalism in India
HIS Chapter: The Making of a Global World
HIS Chapter: The Age of Industrialisation
HIS Chapter: Work Life and Leisure
HIS Chapter: Print Culture and the Modern World
HIS Chapter: Novels Society and History
GEO Chapter: Resources and Development
GEO Chapter: Water Resources
GEO Chapter: Agriculture
GEO Chapter: Minerals and Energy Resources
GEO Chapter: Manufacturing Industries
GEO Chapter: Life Lines of National Economy
POL Chapter: Power sharing
POL Chapter: Federalism
POL Chapter: Democracy and Diversity
POL Chapter: Gender Religion and Caste
POL Chapter: Popular Struggles and Movements (project only)
POL Chapter: Political Parties
POL Chapter: Outcomes of Democracy
POL Chapter: Challenges to Democracy
ECO Chapter: The Story of Development
ECO Chapter: Sectors of the Indian Economy
ECO Chapter: Money and Credit
ECO Chapter: Globalisation
ECO Chapter: Consumer Awareness
CBSE Question Papers 10th Social Science ECO Chapter 4
CBSE papers with answers and Globalisation for chapter 4 Globalisation class 12th Social Science ECO includes practice question papers with 10-12 questions in each test paper. There are around 3-5 solved test papers in each chapter. Thus, users will get around 30-50 very important questions from each chapter in form of CBSE test papers with complete solution and answers. The question papers and CBSE with Globalisation practice papers for 12 Social Science ECO Globalisation are very helpful for students who wish to get good marks in exams.
CBSE Latest Practice Papers
CBSE India Board Sample Papers, CBSE Guess Papers, CBSE Practice Papers, NCERT Question papers, These Sample, Guess, Question Papers is designed by Expert Teachers of Various Central Board of Secondary Education Teachers for CBSE Students of India and abroad. It covers all the classes and all the subjects such as English, Hindi, Science, French, German, SST, Mathematics, Accountancy, Business Studies, Physics, Chemistry, Maths, History, Geography, History, Economics. Download all the CBSE Sample Papers, CBSE Guess Papers and CBSE Sample Question Papers from myCBSEguide.com
CBSE Test Papers for Class 12
CBSE Test Papers for Class 11
CBSE Test Papers for Class 10
CBSE Test Papers for Class 9
Printable Worksheets for CBSE Class 8
Printable Worksheets for CBSE Class 7
Printable Worksheets for CBSE Class 6
Printable Worksheets for CBSE Class-5
Printable Worksheets for CBSE Class 4
Printable Worksheets for CBSE Class 3
To download sample paper for class 10 Mathematic, Science, Social Science, English, Hindi A, Hindi B and Sanskrit do check myCBSEguide app or website. myCBSEguide provides sample papers with solution, test papers for chapter-wise practice, NCERT solutions, NCERT Exemplar solutions, quick revision notes for ready reference, CBSE guess papers and CBSE important question papers. Sample Paper all are made available through the best app for CBSE students and myCBSEguide website.
Question Paper Creator
Create papers in minutes
Print with your name & Logo
Download as PDF
5 Lakhs+ Questions
Solutions Included
Based on CBSE Syllabus
Best fit for Schools & Tutors