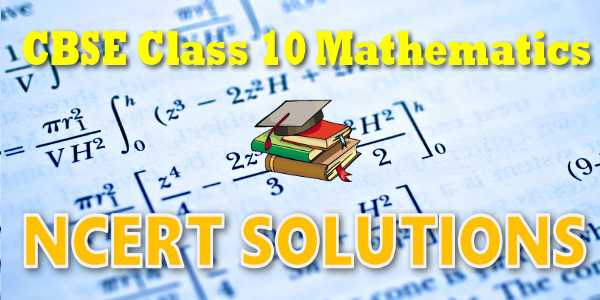 NCERT Solutions Chapter 11 Constructions
In Class IX, you have done certain constructions using a straight edge (ruler) and a compass, e.g., bisecting an angle, drawing the perpendicular bisector of a line segment, some constructions of triangles etc. and also gave their justifications. In this chapter, we shall study some more constructions by using the knowledge of the earlier constructions. You would also be expected to give the mathematical reasoning behind why such constructions work.
NCERT Solutions for Class 10th Mathematics
NCERT Solutions Class 10 Mathematics PDF (Download) Free from myCBSEguide app and myCBSEguide website. Ncert solution class 10 Mathematics includes text book solutions from both part 1. NCERT Solutions for CBSE Class 10 Mathematics have total 15 chapters. Class 10 Mathematics ncert Solutions in pdf for free Download are given in this website. Ncert Mathematics class 10 solutions PDF and Mathematics ncert class 10 PDF solutions with latest modifications and as per the latest CBSE syllabus are only available in myCBSEguide.
NCERT Solutions for Class 10