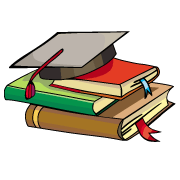 myCBSEguide App
Complete Guide for CBSE Students
NCERT Solutions, NCERT Exemplars, Revison Notes, Free Videos, CBSE Papers, MCQ Tests & more.
CBSE class 1 English videos. MyCBSEguide provides solved papers, board question papers, revision notes and NCERT solutions for CBSE class 1 English. The topics included are A Happy Child, Three Little Pigs, After a Bath, The Bubble, the Straw, and the shoe, One Little Kitten, Lalu and Peelu, Once I Saw a Little Bird, Mittu and the Yellow Mango, Merry-Go-Round, Circle, If I Were an apple, Our Tree A Kite, Sundari, A Little Turtle, The tiger and Mosquito, Clouds, Anandi's Rainbow, Flying-Man, The Tailor and his Friend
वीडियोस विषय हिंदी फ्री डाउनलोड कक्षा १.एन सी आर टी पाठ्य पुस्तक रिमझिम, झूला, आम की कहानी, आम की टोकरी, पत्ते ही पत्ते, पकौड़ी, छुक-छुक गाड़ी, रसोई घर, चूहों! म्याउं सो रही है, मकड़ी-लकड़ी-ककड़ी, बंदर और गिलहरी, पगड़ी, पतंग, गेंद बल्ला, बंदर गया खेत में भाग, एक बुढ़िया, मैं भी, लालू और पीलु, चकहे के चकदुम, छोटी का कमाल, चार चने भगदड, हलीम चला चाँद पर, हाथी चल्लम चल्लम, सात पुंछ का चूहा
Free video download for class 1 mathematics subject. The topics included are Shapes and Space, Numbers from One to Nine, Addition, Subtraction, Numbers from Ten to Twenty, Time, Measurement, Numbers from Twenty-one to Fifty, Data Handling, Patterns, Numbers, Money, How Many
Videos free download class 1 subject EVS. Notes, test papers and school exam question papers with solutions. CBSE free videos and online tests.
Question Paper Creator
Create papers in minutes
Print with your name & Logo
Download as PDF
5 Lakhs+ Questions
Solutions Included
Based on CBSE Syllabus
Best fit for Schools & Tutors