Prove that the grand mother was …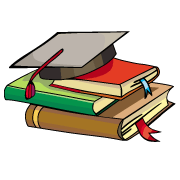 CBSE, JEE, NEET, CUET
Question Bank, Mock Tests, Exam Papers
NCERT Solutions, Sample Papers, Notes, Videos
Prove that the grand mother was religious and a kind hearted woman.Elaborate.
Posted by Shaurya Tripathi 6 months, 3 weeks ago
Grandmother was undoubtedly a kind hearted woman. she was a good friend of the author and used to wake him up in the morning to get ready to go to school. she used to sing a prayers in a melodious tone while she bathes an dressed him in a hope that his grandson get to know it by heart.
Posted by Shaurya Tripathi 6 months, 3 weeks ago
Posted by Himanshu Srivastava 1 week, 1 day ago
Posted by Taru Patil 2 months ago
Posted by Neelanshi Garg 9 months, 1 week ago
Posted by Aditya Kumar Raj Poot 11 months, 2 weeks ago
Posted by Arif Ansari 10 months, 2 weeks ago
Posted by Anshika Yadav 2 months, 4 weeks ago
Posted by Beneficious Nongtdu 1 year ago
Posted by Abhishek Gangwar 11 months, 1 week ago