What is meant by independence of …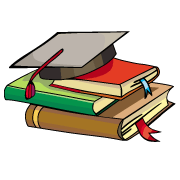 CBSE, JEE, NEET, CUET
Question Bank, Mock Tests, Exam Papers
NCERT Solutions, Sample Papers, Notes, Videos
What is meant by independence of judiciary? Give two examples to prove that indian judiciary is independent.
Posted by Gaurav Kumar Tiwary 2 years, 11 months ago
Justice is possible only if the judiciary is independent, impartial and unbiased. The judiciary not only protect the rights of the citizens but also resolve various disputes arising out of civil cases, criminal cases and constitutional matters without any pressure from the executive or the legislature. Our constitution has various provision which make our judiciary independent and keeps it free from the influence of the legislature and the executive.
[Two examples are ÷]
(1) The judges are appointed on the basis of their qualification.
(2) The judges cannot be removed easily. There is a special procedure to remove them, called IMPEACHMENT.
Posted by Manas Kavle 2 years ago
Posted by Sadiya Wani 9 months, 1 week ago
Posted by Sunil Kumar 2 years, 1 month ago
Posted by Dhiraj Ojha 1 year, 7 months ago
Posted by Shaziya Asma 1 month, 4 weeks ago
Posted by Manish Kumar 2 years ago
Posted by Yashraj Khandare 1 year, 5 months ago
Posted by Teresa Chhakchhuak 1 year, 3 months ago
Posted by Sisir Roy 1 year, 10 months ago
Posted by Aditya Badwaik 1 year, 10 months ago