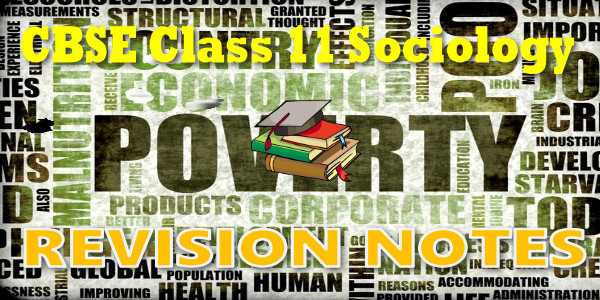 CBSE Class 11 Notes and Key Points
CBSE Revision notes (PDF Download) Free
CBSE Revision notes for Class 11 Sociology PDF
CBSE Revision notes Class 11 Sociology – CBSE
CBSE Revisions notes and Key Points Class 11 Sociology
Summary of the NCERT books all chapters in Sociology class 11
Short notes for CBSE class 11th Sociology
Key notes and chapter summary of Sociology class 11
Quick revision notes for CBSE exams
CBSE Class 11 Sociology Chapter-wise Revision Notes
Chapter 1 : Sociology and Society
Chapter 2 : Terms, Concepts and their use in Sociology
Chapter 3 : Understanding Social Institutions
Chapter 4 : Culture and Socialisation
Chapter 5 : Doing Sociology: Research Methods
Free Download of CBSE Class 11 Revision Notes
Key Notes for CBSE Board Students for Class 11. Important topics of all subjects are given in these CBSE notes. These notes will provide you overview of the chapter and important points to remember. These are very useful summary notes with neatly explained examples for best revision of the book.
CBSE Class-11 Revision Notes and Key Points
CBSE class-11 Key points and summary of the lessons is given under this section for Chemistry, Physics, Mathematics, Biology, Accountancy, Business studies, Economics and other subjects. The notes includes all concepts given in NCERT books and syllabus issued by CBSE for class-11. Key notes are 'to the point' capsules for quick revision of the chapter. We have covered the whole syllabus in these notes.