CBSE Last Year Question Papers Class 11 Biology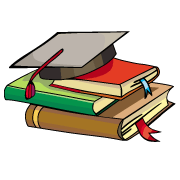 CBSE, JEE, NEET, CUET
Question Bank, Mock Tests, Exam Papers
NCERT Solutions, Sample Papers, Notes, Videos
CBSE Previous Year Question Papers Class 11 Biology
CBSE guide provides solved last year papers for class 11 Biology and CBSE Previous Year Question Papers & Solutions of 11 Biology are made available by CBSE every year just after the exams are over. In order to practicing CBSE previous year question papers is the best way to score well in board exams. You can download CBSE Last Year Question Papers Class 11 Biology at website and myCBSEguide app for free.
Student Subscription
Unlock the exclusive content designed for the toppers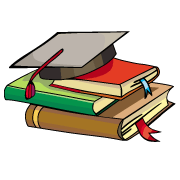 myCBSEguide App
Complete Guide for CBSE Students
NCERT Solutions, NCERT Exemplars, Revison Notes, Free Videos, CBSE Papers, MCQ Tests & more.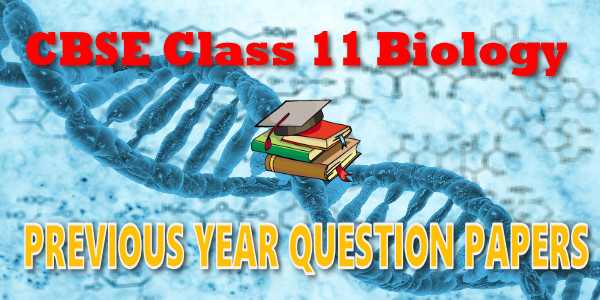 solved question papers for class 11
cbse question papers for class 11 with answers 2022
cbse solved question papers for class 11 free download
CBSE Question Paper for Class 11 – Biology– 2022, 2021, 2020, 2019, 2018, 2017, 2016
last 5 years question papers of cbse 11th Biology
cbse previous year question papers class 11 solved
ncert question papers
cbse old question papers class 11 Biology
cbse previous year question papers class 11 Biology solved pdf
Last Year Sample Question Paper & Solutions of CBSE Class 11
Question papers of class 11 Biology
CBSE class 11 Question Paper for Biology for the year 2022, 2021, 2020, 2019, 2018, 2017, 2016, 2015 with solutions in PDF format for free download. The previous year question papers last 10 year for all – NCERT books and based on CBSE latest syllabus must be downloaded and practiced by students. These old 5 to 10 year board question papers are the best source to understand question paper pattern and chapter wise weightage in class 11th Biology question paper.
CBSE 10 Year Papers class 11 Biology
Old question papers of last 10 years for class 11 Biology download as PDF from myCBSEguide, the best app for CBSE students. CBSE class 11 papers of last 5 years solved for Biology 11 exams download free. CBSE board question papers for class 11th Biology with answers 2022 and 2023 are conducted by central of secondary education, New Delhi in the month of March and April.11 CBSE Biology Question Papers of CBSE exams with latest marking scheme and revised blue print is something each and every child should go through and practice regularly for better results in exams.
CBSE previous year question papers class 11 solved
CBSE board exam question papers class 11 with answers and complete solution for the year 2005 to 2022 are available for free download.
Class 11 Biology Question Papers and syllabus
CBSE class 11 Biology have following chapters. Questions are asked from these chapters. CBSE schools are advised to follow NCERT text books. Here is the list of chapters in class 11th Biology
Class 11 Biology List of Chapters NCERT Book
Chapter 1 – The Living World
Chapter 2 – Biological Classification
Chapter 3 – Plant Kingdom
Chapter 4 – Animal Kingdom
Chapter 5 – Morphology of Flowering Plants
Chapter 6 – Anatomy of Flowering Plants
Chapter 7 – Structural Organisation in Animals
Chapter 8 – The Unit of Life
Chapter 9 – BioMolecules
Chapter 10 – Cell Cycle and Cell Division
Chapter 11 – Transport in Plants
Chapter 12 – Mineral Nutrition
Chapter 13 – Photosynthesis in higher plants
Chapter 14 – Respiration in Plants
Chapter 15 – Plant Growth and Development
Chapter 16 – Digestion And Absorption
Chapter 17 – Breathing and Exchange of Gases
Chapter 18 – Body fluids and circulation
Chapter 19 – Excretory Products and their Elimination
Chapter 20 – Locomotion and Movement
Chapter 21 – Neural Control and Coordination
Chapter 22 – Chemical Coordination and Integration
Chapter 16 : Environmental Issues
CBSE Question Papers for Class 11
Although CBSE do not conduct board exam for class-11 yet it is advised to go through previous year question papers conducted by various schools to understand question trends in the subject. We provide last year papers conducted by directorate of education for Delhi government schools, Kendriya Vidyalaya Sangathan for KVs and private schools.