CBSE - Class 10 - Music - CBSE Last Year Papers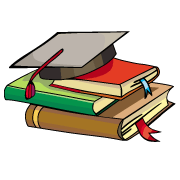 CBSE, JEE, NEET, NDA
Question Bank, Mock Tests, Exam Papers
NCERT Solutions, Sample Papers, Notes, Videos
CBSE Last Year Papers for Class 10 Music
| Free CBSE Last Year Papers | Link |
| --- | --- |
| Hindustani Music Percussion Instruments Question Paper 2020(Set-1) | Download |
| Hindustani Music Melodic Instruments Question Paper 2020(Set-1) | Download |
| Hindustani Music Vocal Question Paper 2020(Set-1) | Download |
| Carnatic Music Vocal Question Paper 2020(Set-1) | Download |
| Carnatic Music Percussion Instruments Question Paper 2020(Set-1) | Download |
| Carnatic Music Melodic Instruments Question Paper 2020(Set-1) | Download |
| Carnatic Music Melodic Question Paper 2019 (Set-1) | Download |
| Carnatic Music Percussion Question Paper 2019 (Set-1) | Download |
| Carnatic Music Vocal Question Paper 2019 (Set-1) | Download |
| Hindustani Music (Percussion Intrument) Question Paper 2019 (Set-1) | Download |
| Hindustani Music (Vocal) Question Paper 2019 (Set-1) | Download |
| Free CBSE Last Year Papers | Link |
| --- | --- |
| CBSE Class 10 Hindustani Music Vocal Question Paper 2016 (Delhi) | |
| CBSE Class 10 Hindustani Music Instruments Question Paper 2016 (Outside Delhi) | |
| CBSE Class 10 Hindustani Music Melodic Question Paper 2016 (Outside Delhi) | |
| CBSE Class 10 Carnatic Music Vocal Question Paper 2016 (Delhi) | |
| CBSE Class 10 Music Karnataka Vocal Question Paper 2014 (Set-1) | |
| CBSE Class 10 Music Karnataka Vocal Question Paper 2014 (Set-2) | |
| CBSE Class 10 Music Karnataka Percussion Question Paper 2014 (Set-1) | |
| CBSE Class 10 Music Karnataka Melodic Question Paper 2014 (Set-1) | |
| CBSE Class 10 Music Karnataka Melodic Question Paper 2014 (Set-2) | |
| CBSE Class 10 Music Hindustani Vocal Question Paper 2014 (Set-1) | |
| CBSE Class 10 Music Hindustani Vocal Question Paper 2014 (Set-2) | |
| CBSE Class 10 Music Hindustani Percussion Question Paper 2014 (Set-2) | |
| CBSE Class 10 Music Hindustani Melodic Question Paper 2014 (Set-2) | |
| CBSE Class 10 Music Hindustani Percussion Question Paper 2014 (Set-1) | |
| CBSE Class 10 Music Hindustani Melodic Question Paper 2014 (Set-1) | |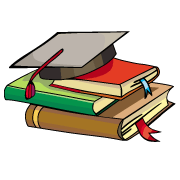 myCBSEguide App
Complete Guide for CBSE Students
NCERT Solutions, NCERT Exemplars, Revison Notes, Free Videos, CBSE Papers, MCQ Tests & more.
CBSE Previous Year Question Papers Class 10 Music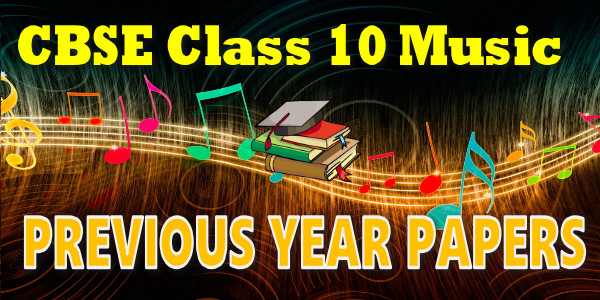 CBSE Music questions papers
CBSE last year papers for class 10 Music and Last Year Question Paper & Solutions of 10 Music are made available by CBSE every year just after the board exams are over. CBSE marking scheme and blue print is provided along with the previous year question paper. This helps students find answer the most frequently asked question, How to prepare for CBSE board exams. The best way to prepare for board exams is to understand the questions pattern and practice them as given in previous year question papers.
solved question papers for class 10
cbse board question papers for class 10 with answers 2018
cbse solved question papers for class 10 free download
CBSE Question Paper for Class 10 – Music – 2018, 2017, 2016
last 5 years question papers of cbse 10th Music
cbse previous year question papers class 10 solved
ncert question papers
cbse old question papers class 10 Music
cbse previous year question papers class 10 Music solved pdf
Last Year Sample Question Paper & Solutions of CBSE Class 10
cbse class 10 previous year question papers with solutions
board question paper
cbse class 10 question papers with answers
Board question papers of class 10 Music
CBSE class 10 Board Question Paper for Music for the year 2018, 2017, 2016, 2015 with solutions in PDF format for free download. The previous year question papers last 10 year for all – NCERT books and based on CBSE latest syllabus must be downloaded and practiced by students. These old 5 to 10 year board question papers are the best source to understand question paper pattern and chapter wise weightage in class 10th Music question paper.
Chapter-wise Marks distribution for class 10 Music board exam
Sr. no.

Value Points

Marks

1

Kayadas or Relas, Paltas, Tihai, Chakradar Tukras or Parans in
Ektala or Chautala

15

2

Laggi in Keharwa and Dadra

05

3

Kayada or Rela, Chakradar Tukras or Parans in Jhaptala or Sultala

10

4

Adalaya Kayada or Rela, Farmaishi Chakradar, Gat, Stuti Parans in
Teentala or Aditala

10

5

Thekas Teentala or Aditala, Jhaptala or Sultala Rupak or Tevra
Ektala or Chautala

05

6

Kayadas , Paltas, Tihais, Relas, Tukras, Parans

05

7

Accompaniment with Bhajan and Geet

05

8

Solo Performance

20
Class 10 Marking scheme
TOTAL: 100 Marks
Theory: 25 Marks
Time: 03 hours
1. Five questions to be set with internal choice covering the entire syllabus.
2. Out of the five questions, one question of compositions in Notation from the
prescribed Ragas will be compulsory.
3. All questions will carry Five Marks each.
Practical: 75 Marks
Time: 20-25 Minutes for each candidate
1. Examiners are requested to ask the questions directly related to the syllabus.
2. Marks should be awarded in accordance with the marking scheme.
CBSE 10 Year Papers class 10 Music
Old question papers of last 10 years for class 10 Music download as PDF from myCBSEguide, the best app for CBSE students. CBSE class 10 board papers of last 5 years solved for Music 10 board exams download free. CBSE board question papers for class 10th Music with answers 2018 and 2019 are conducted by central board of secondary education, New Delhi in the month of March and April. Ten CBSE Music Question Papers of CBSE board exams with latest marking scheme and revised blue print is something each and every child should go through and practice regularly for better results in board exams.
CBSE previous year question papers class 10 solved
CBSE board exam question papers class 10 with answers and complete solution for the year 2005 to 2018 are available for free download.
| Year | Question Paper | Download as PDF |
| --- | --- | --- |
| 2005 | Music Question Paper | Download |
| 2006 | Music Board Paper | Download |
| 2007 | CBSE Music Paper | Download |
| 2008 | 10 Music Paper | Download |
| 2009 | Music class 10 question | Download |
| 2010 | Music Paper 2010 | Download |
| 2011 | Question Paper for Music | Download |
| 2012 | 2012 Music Question Paper | Download |
| 2013 | CBSE Music 2013 Paper | Download |
| 2014 | Question paper 2014 of Music | Download |
| 2015 | 10 Music board Paper | Download |
| 2016 | 10 Music Question Paper | Download |
| 2017 | Music solved question paper | Download |
| 2018 | Board exam paper 2018 | Download |
| 2019 | Music question paper 2019 | Download |
| 2020 | Question paper Music | Download |
Class 10 Music Question Papers and syllabus
CBSE class 10 Music have following chapters. Questions are asked from these chapters. CBSE schools are advised to follow NCERT text books. Here is the list of chapters in class 10th Music.
CBSE Music Question Paper General Instructions
Time allowed: 3 hours
Maximum Marks: 100 marks
GENERAL INSTRUCTIONS:
Answer all questions. All questions carry 3 marks.
1.Write down the notation system of Pandit V.N. Bhatkhande.
2.Describe briefly Sangeet Ratnakar or Natyashastra.
3.Describe Raag Khamaj.
4.Write down the notation of a Drut Khayal along with two Tanas in any one of the following Ragas :
(a) Raag Des
(b) Raag Khamaj
5.In the following question four alternative choices have been given for each part, out of which only one is correct. Identify the correct one.
(a) Thaat of Raag Khamaj is
(i) Bilawal
(ii) Khamaj
(iii) Kafi
(iv) Bhairav
(b) The author of Sangeet Ratnakar is
(i) Bharat
(ii) Bhatkhande
(iii) Sharangdev
(iv) Paluskar
(c) Vadi Swara of Raag Des is
(i) Pa
(ii) Re
(iii) Ga
(iv) Ni
CBSE Question Papers for Class 10
CBSE question papers 2018, 2017, 2016, 2015, 2014, 2013, 2012, 2011, 2010, 2009, 2008, 2007, 2006, 2005 and so on for all the subjects are available under this download link. Practicing real question paper certainly helps students to get confidence and improve performance in weak areas.
To download previous year question papers for class 10 Mathematics Science Social Science Music English Language and LiteraturePolitical Science, Hindi Course-A Hindi Course-B Other Subjects do check myCBSEguide app or website. myCBSEguide provides sample papers with solution, test papers for chapter-wise practice, NCERT solutions, NCERT Exemplar solutions, quick revision notes for ready reference, CBSE guess papers and CBSE important question papers. Sample Paper all are made available through the best app for CBSE students and myCBSEguide website.
Question Paper Creator
Create papers in minutes
Print with your name & Logo
Download as PDF
5 Lakhs+ Questions
Solutions Included
Based on CBSE Syllabus
Best fit for Schools & Tutors