Class 08
Complete study pack of CBSE class 8 Maths, Science, social science and other CBSE/ NCERT subject which includes printable worksheets, practice questions, solved papers and homework help. Class VIII course is based on recommendation of NCERT as prescribed by CBSE, New Delhi.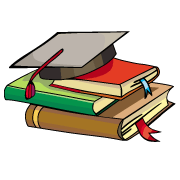 CBSE, JEE, NEET, CUET
Question Bank, Mock Tests, Exam Papers
NCERT Solutions, Sample Papers, Notes, Videos
Download Sample papers for class 8 Mathematics. myCBSEguide offers model papers, old question papers, notes, NCERT text book solutions and question banks in Mathematics for class VIII. The topics covered are Rational Numbers, Linear Equations in One Variable, Understanding Quadrilaterals, Practical Geometry, Data Handling, Squares and Square Roots, Cubes and Cube Roots, Comparing Quantities, Algebraic Expressions and Identities, Visualising Solid Shapes, Mensuration, Exponents and Powers, Direct and Inverse Proportions, Factorisation, Introduction to Graphs and Playing with Numbers.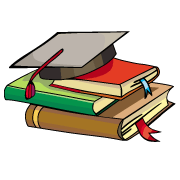 myCBSEguide App
Complete Guide for CBSE Students
NCERT Solutions, NCERT Exemplars, Revison Notes, Free Videos, CBSE Papers, MCQ Tests & more.
Download CBSE class 8 Science study material in form of sample papers, notes, NCERT solution and question papers. The topics included are Crop Production and Management, Microorganisms : Friend And Foe, Synthetic Fibres and Plastics, Materials : Metals and Non-Metals, Coal and Petroleum, Combustion and Flame, Conservation of Plants and Animals, Cell — Structure and Functions, Reproduction in Animals, Reaching the Age of Adolescence, Force and Pressure, Friction, Sound, Chemical Effects of Electric Current, Some Natural Phenomena, Light, Stars and the Solar System, Pollution of Air and Water.
Download worksheets and sample papers for class 8 Social Science. It includes Class 8 History, Civics, Geography and Economics. myCBSEguide offers free printable worksheets in PDF format and previous year papers for class 8 Social Science. The topic included are History (How When and Where, From Trade to Territory The Company Establishes Power, Ruling the Countryside, Tribals Dikus and the Vision of a Golden Age, When People Rebel 857 and After, Colonialism and the City, Weavers, Iron Smelters and Factory Owners, Civilising the Native Educating the Nation, Women Caste and Reform, The Changing World of Visual Arts, The Making of the National Movement 1870 to 1947, India After Independence) Geography (Resources, Land Soil Water Natural Vegetation and Wildlife Resources, Mineral and Power Resources, Agriculture, Industries, Human Resources) and Civics (The Indian Constitution, Understanding Secularism, Why do we need a Parliament?, Understanding Laws, Judiciary, Understanding Our Criminal Justice System, Understanding Marginalisation, Confronting Marginalisation, Public Facilities, Law and Social Justice).
This section provides you fee download of Class 8 English syllabus, question papers, online tests, sample papers, revision notes, last year question papers and important questions.
हिंदी पाठ्य पुस्तक दूर्वा तथा वसंत भाग 3 के लिए सिलेबस, प्रश्न पत्र, ऑनलाइन परीक्षण और सीबीएसई पाठ्यक्रम के अनुसार महत्वपूर्ण सवाल, नोट्स और समाधान के साथ स्कूल परीक्षा प्रश्न पत्र myCBSEguide में उपलब्ध हैं | एन सी आर टी पाठ्य पुस्तक दूर्वा, गुड़िया (कविता), दो गौरेया (कहानी), चिट्ठियों में यूरोप (पत्र), ओस (कविता), नाटक में नाटक (कहानी), सागर यात्रा (यात्रा वृत्तांत), उठ किसान ओ (कविता), सस्ते का चक्कर (एंकाकी), एक खिलाड़ी की कुछ यादें (संस्मरण), बस की सैर (कहानी), हिन्दी ने जिनकी जिंदगी बदल दी (भेंटवार्त्ता), आषाढ़ का पहला दिन (कविता), अन्याय के खिलाफ (कहानी), बच्चों के प्रिय श्री केशव शंकर पिल्लै (व्यक्तित), फ़र्श पर (कविता), बूढ़ी अम्मा की बात (लोककथा), वह सुबह कभी तो आएगी (निबंध), एन सी आर टी पाठ्य पुस्तक वसंत भाग 3, ध्वनि, लाख की चूड़ियाँ, बस की यात्रा, दीवानों की हस्ती, चिट्ठियों की अनूठी दुनिया, भगवान के डाकिए, क्या निराश हुआ जाए, यह सबसे कठिन समय नहीं, कबीर की साखियाँ, कामचोर, जब सिनेमा ने बोलना सीखा, सुदामा चरित, जहाँ पहिया है, अकबरी लोटा, सूरदास के पद, पानी की कहानी, बाज और साँप, टोपी
Download class 8 Other Subjects syllabus, revision notes, sample papers, question bank, solved questions, videos, PDF file, printable worksheet and study modules.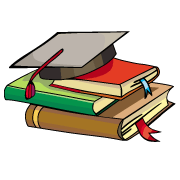 myCBSEguide App
Complete Guide for CBSE Students
NCERT Solutions, NCERT Exemplars, Revison Notes, Free Videos, CBSE Papers, MCQ Tests & more.