Uttar Pradesh Madhyamik Shiksha Parishad (UPMSP) conducts annual exams for board classes. Schools conduct class 9 and 11 exams. But the examination pattern is common for all the schools. UPMSP releases common model question papers for class 9 annual exams. All schools follow this model question paper format and create their own question papers. Hence, UPMSP sample papers for class 9 are very important and reflects the pattern of actual question paper.
UP Board Class 9 Sample Papers
In UP Board, class 9 have many subjects. There are many vocational subjects too. The UPMSP issues model papers for most of them. You can download these UP Board Model Papers from the official website of UPMSP.
List of main subjects in UP Board
901 - Hindi
902 - Elemenry hindi
903 - Gujrati
904 - Urdu
905 - Panjabi
906 - Bangla
907 - Marathi
908 - Aasami
909 - Uridiya
910 - Kanndar
911 - Kashmiri
912 - Sindhi
913 - Tamil
914 - Telgu
915 - Malyalam
916 - Nepali
917 - English
923 - Sanskrit
924 - Pali
925 - Arbi
926 - Farsi
928 - Mathematics
930 - Home science
931 - Science
932 - Social science
933 - Sangeet (Gayan)
934 - Sangeet (vadan)
935 - Commerce
936 - Art.[drawing]
937 - Agriculture
938 - Home science (Balkon ke liye)
939 - Silai
940 - Ranjan Kla
941 - Computer
UPMSP Class 9 Chapter Tests (Hindi Medium)
We at myCBSEguide offers chapter wise test papers for UP Board students. We have added Hindi medium chapter wise test papers in all major subjects. Class 9 students can download them as PDF. These chapter tests will certainly help UP Board class 9 students get success in exams.
Each chapter has 3-5 tests and each test has 10-15 questions. We have prepared these questions as per the latest syllabus prescribed by UPMSP (UP Board) for current session.
The main subjects are:
English - अंग्रेज़ी
Hindi - हिंदी
Mathematics - गणित
Science - विज्ञान
Social Science - सामाजिक विज्ञान
Online MCQ Mock Tests for UP Board
Not only chapter tests (subjective) but myCBSEguide app offers online mock tests for UP Board students in Hindi Medium. Student can access it on myCBSEguide under UP Board module. Just select UP Board and then Class 9 to attempt online mock tests. These tests are available for all major subjects in Class 9.
Here, each chapter-wise online test has 15 multiple choice questions. Students will get the instant result and detailed analysis after attempting the tests. As we know, UP Board conducts MCQ Tests every now and then, these mock tests will definitely help UP Board students excel in their examinations.
Class 9 Hindi Medium Notes for UP Board
Yes, now UP Board students can also get good quality notes in Hindi medium from myCBSEguide app for free. These notes are prepared from NCERT textbook and covers the whole syllabus. Again, we have uploaded notes for all major subject in both English and Hindi medium.
कक्षा 9 हाईस्कूल परीक्षा
हाईस्कूल परीक्षा के लिये प्रत्येक परीक्षार्थी को सात विषयों में परीक्षा ली जायेगी । कक्षा 9 के लिये निर्धारित पाठ्यक्रम के आधार पर विद्यालय स्तर पर आंतरिक परीक्षा ली जायेगी । कक्षा 9 में सभी मासिक परीक्षाओं, प्रोजेक्ट एवं प्रयोगात्मक के प्राप्तांक वार्षिक परीक्षा के योग में सम्मिलित किये जायेंगे । कक्षा 9 का सिलेबस, सेम्पल पेपर और अन्य अध्ययन सामग्री माय सीबीएसई गाइड वेबसाइट पर मुफ्त डाउनलोडिंग के लिए उपलब्ध है।

Test Generator
Create papers online. it's FREE.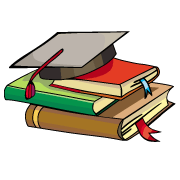 myCBSEguide
Trusted by 1 Crore+ Students
---