If you are studying in Class 10 of the Rajasthan Board of Secondary Education (RBSE) and aspire to score high marks or good grades in your board examination this page is for you. Here, on myCBSEguide, you can get quality course material for RBSE Class 10 in all major subjects.
Our product range from RBSE class 10 syllabus, notes, question bank, previous year questions, learning practice questions, and learning videos. To access these RBSE resources download the myCBSEgudie app. You can easily use this app on your laptop, tablet, PC, or on your iPhone, through our student dashboard.
How to prepare for RBSE Class 10 Examination?
RBSE (Rajasthan Board of Secondary Education) class 10th examination is an important milestone in a student's academic journey. Here are some tips on how to prepare for RBSE class 10th exams:
Get familiar with the RBSE syllabus: Start by thoroughly going through the RBSE class 10th syllabus. Make a note of all the topics you need to cover and create a study plan accordingly.

Create a study schedule: A well-planned study schedule can help you stay on track and make the most of your study time. Make a schedule that covers all subjects and gives you enough time to revise.

Use RBSE class 10th textbooks: RBSE textbooks are designed according to the syllabus and are a great resource to prepare for the exams. Read the textbooks thoroughly and take notes to revise later.

Solve previous years' RBSE class 10th question papers: Solving previous years' question papers will give you an idea of the exam pattern, the type of questions asked, and the marking scheme. This can help you prepare better for the exams.

Take mock tests: Taking mock tests can help you identify your strengths and weaknesses. It can also help you get familiar with the exam pattern and improve your time management skills.

Revise regularly: Regular revision is crucial to retaining information. Make sure to revise all the topics you've covered in class and during self-study.

Stay motivated: Stay motivated and focused on your goal. Take breaks, stay hydrated, and eat well to keep yourself energized.
Remember, consistent effort and hard work are the key to success in the RBSE class 10th exams.

Test Generator
Create papers online. it's FREE.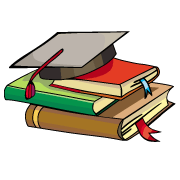 myCBSEguide
Trusted by 1 Crore+ Students
---