It would include questions of both verbal and non-verbal types. This component may include questions on analogies, similarities and differences, space visualization, spatial orientation, problem-solving, analysis, judgment, decision making, visual memory, discrimination, observation, relationship concepts, arithmetical reasoning and figurative classification, arithmetic number series, non-verbal series, coding and decoding, statement conclusion, syllogistic reasoning etc.
Questions in this component will be aimed at testing the candidate's general awareness of the environment around him and its application to society. Questions will also be designed to test knowledge of current events and of such matters of everyday observations and experience in their scientific aspect as may be expected of any educated person.
The questions will be designed to test the ability of appropriate use of numbers and number sense of the candidate. The scope of the test will be computation of whole numbers, decimals fractions and relationships between numbers, Percentages. Ratio & Proportion, Square roots, Averages, Interest, Profit and Loss, Discount, Partnership Business, Mixture and Alligation, Time and distance, Time & Work, Basic algebraic identities etc.
The English comprehension question will carry 25 questions for 50 marks. In this paper candidates' ability to understand correct English, his basic comprehension and writing ability, etc. would be tested.

Test Generator
Create papers online. it's FREE.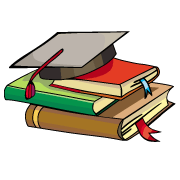 myCBSEguide
Trusted by 1 Crore+ Students
---