CBSE Class 6 students prepare for Olympiad exams but they have very limited resources to get good quality content. Now, the myCBSEguide app offers specially designed MCQs for Maths and Science Olympiad exams. You can get them all from the My CBSE Guide Mobile App.
Maths & Science Olympiad Exams
Are you preparing for the Olympiad exams? if yes, we have chapter-wise MCQs for you that will definitely help you. CBSE Class 6 Maths and Science Olympiad exams have only MCQs. So, you need new questions for daily practice. Another segment in Olympiad exams is reasoning-type questions. We have many questions on reasoning and mental ability too. Thus, students can use CBSE Guide to crack olympiad exams too.
We have chapter-wise MCQs for class 6 Maths and Science. These MCQs are available as online tests as well as normal practice modules. We recommend you start with the normal practice module and once you complete it, go for the online MCQ tests.
NCERT Solutions for Class 6 All Subjects
National Council for Educational Research and Training, New Delhi publishes textbooks for school students. Most of the CBSE schools follow these books. These books are popularly known as NCERT Books. Each chapter has some intext questions and chapter-end questions. These questions are very important to measure the level of understanding. That's why many of them are asked in exams as it is. Hence, these questions are important for exams and very useful to test the student's knowledge.
NCERT Textbooks solutions for the following subjects are available in myCBSEguide App:
Mathematics class 6 NCERT book solutions
Science class 6 NCERT book solutions
English class 6 NCERT book solutions
Hindi class 6 NCERT book solutions
Social Science class 6 NCERT book solutions

Test Generator
Create papers at 10/- per paper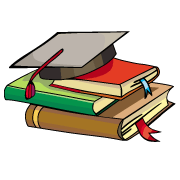 myCBSEguide
Trusted by 1 Crore+ Students
---