How to conserve plants and animals …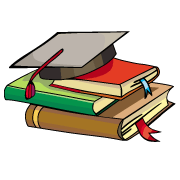 CBSE, JEE, NEET, CUET
Question Bank, Mock Tests, Exam Papers
NCERT Solutions, Sample Papers, Notes, Videos
How to conserve plants and animals ?
Posted by Snehal Giri 2 months, 1 week ago
Make different type of biosphere reserve national parks and wildlife sanctuary and another way is don't kill them don't do deforestation and do reforestation
There should be protected areas for them like wildlife sanctuaries, biosphere reserves and national parks in a country. Another way to protect the animals and plants is to prohibit grazing, hunting etc like activities that may cause the extinction of plants and animals.
Posted by Pari Sharma 25 minutes ago
Posted by Pari Sharma 19 minutes ago
Posted by Hency Modi 21 hours ago
Posted by Hency Modi 21 hours ago
Posted by Pari Sharma 14 minutes ago
Posted by Pari Sharma 22 minutes ago
Posted by Pari Sharma 1 day ago
Posted by Pari Sharma 27 minutes ago
Posted by Hency Modi 21 hours ago