Describe the shift in the narration …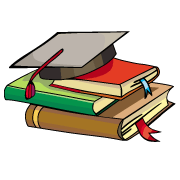 CBSE, JEE, NEET, CUET
Question Bank, Mock Tests, Exam Papers
NCERT Solutions, Sample Papers, Notes, Videos
Describe the shift in the narration of the event as indicated in the three sections of the text. Give the subtitles to each section.
Posted by Advik Chandra 2 months, 1 week ago
The first section describes a peaceful journey from Plymouth (England) to 3500 km east of Cape Town (Africa). The narrator is relaxed and full of confidence. As the weather deteriorated, they faced gigantic waves. They took precautions to save themselves and struggle with the disaster. The narration becomes grim. But it exudes the fighting spirit, confidence and strong will power. By the morning of January 6, Wave walker rode out the storm and by evening they sighted He Amsterdam island. The narrator is now relaxed. Joy, relief and complete confidence are apparent. The subtitle to each section is-Section 1- Cheerful Journey, Section 2-Facing the Wave, Section 3-Searching the Island.
Posted by Phapha Gphang 1 week, 3 days ago
Posted by Khushi Chauhan 3 days, 14 hours ago
Posted by Ansh Rajput 5 days, 15 hours ago
Posted by Salma Aktar 🙋🙋🙋🙋 3 days, 13 hours ago
Posted by Suraj Dev 680 5 days, 18 hours ago
Posted by Sandeep .N 5 days, 13 hours ago
Posted by Mandeep Singh Rathore 1 week ago
Posted by Salma Aktar 🙋🙋🙋🙋 3 days, 13 hours ago
Posted by Sahil Rana 1 week, 3 days ago
Posted by Vaibhav Patidar 1 week ago