Write the principles of indian electoral …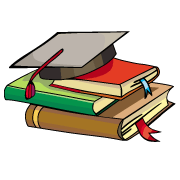 CBSE, JEE, NEET, CUET
Question Bank, Mock Tests, Exam Papers
NCERT Solutions, Sample Papers, Notes, Videos
Write the principles of indian electoral system?
Posted by Debraj Banerjee 2 months, 1 week ago
The democratic system in India is based on the principle of universal adult suffrage; that is to say, any citizen over the age of 18 can vote in an election to Lok Sabha or Vidhan Sabha (before 1989 the age limit was 21). The right to vote is irrespective of caste, creed, religion or gender.
Posted by Aditya Kumar 6 days, 19 hours ago
Posted by Chinmay M.R 15 hours ago
Posted by Q R 1 day, 15 hours ago
Posted by Akanksha Mishra 16 hours ago
Posted by Suhana Sahu 1 week, 1 day ago
Posted by Maninder Singh 22 hours ago
Posted by Harsh Kumar 1 week ago
Posted by Gaurav Meena 3 days, 12 hours ago
Posted by Vedika Patni 4 days, 12 hours ago