What is the focus on which …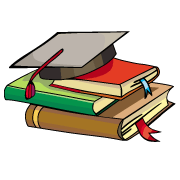 CBSE, JEE, NEET, CUET
Question Bank, Mock Tests, Exam Papers
NCERT Solutions, Sample Papers, Notes, Videos
What is the focus on which the light rays appear to diverge or converge in terms of lens when they move parallel to principal axis? is it F1 or F2?
Posted by Alisha Kushwah 2 months, 1 week ago
metternich was saying that when the people of France revolt , the rest of the Europe also starts a revolution.
What is meant by wine France major the rust of Europe catches cold
Posted by Deep Bhagat 4 days, 14 hours ago
Posted by Rajesh Reddy 4 days, 15 hours ago
Posted by Anup Kumar 2 days, 21 hours ago
Posted by Mayank Singh Singh 2 days, 18 hours ago
Posted by Mohit Gothwal 4 days, 12 hours ago
Posted by Sukhmanpreet Kaur 1 day, 1 hour ago
Posted by Suman ❤️❤️ 4 days, 13 hours ago
Posted by Kashi Sharma 2 days, 17 hours ago
Posted by Anniska Pradhan 1 day, 13 hours ago