What was the differentiate between the …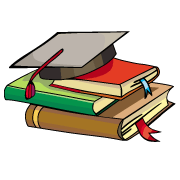 CBSE, JEE, NEET, CUET
Question Bank, Mock Tests, Exam Papers
NCERT Solutions, Sample Papers, Notes, Videos
What was the differentiate between the bolsheviks and the mensheviks group?
Posted by Anuj Patel 2 months, 2 weeks ago
Bolshevik and Menshevik her group and Bolshevik was by Vladimir Lenin and Menshevik was lead by Leon Trotsky
Mensheviks had full faith in the socialist ideas of Marx but they did not consider it necessary to use revolutionary method for the implementation of these principles .
Bolsheviks were in majority. Most of the Russian backed Bolsheviks Party.
-Bolshevik parte ke head the Vladimir Lilin vo cahate the ki uske group mein bss quality log aai aur unki party discipline mein rhe. -Menshevik party ke head the Jouis Martin Unke party mein koi bhe aa sakta tha.
Posted by Maninder Singh 21 hours ago
Posted by Gaurav Meena 3 days, 11 hours ago
Posted by Q R 1 day, 13 hours ago
Posted by Vedika Patni 4 days, 11 hours ago
Posted by Harsh Kumar 1 week ago
Posted by Suhana Sahu 1 week, 1 day ago
Posted by Chinmay M.R 14 hours ago
Posted by Aditya Kumar 6 days, 18 hours ago
Posted by Akanksha Mishra 15 hours ago