What is agenda 21? explain it.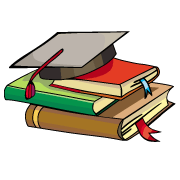 CBSE, JEE, NEET, CUET
Question Bank, Mock Tests, Exam Papers
NCERT Solutions, Sample Papers, Notes, Videos
What is agenda 21? explain it.
Posted by Srishti . 2 months, 2 weeks ago
Agenda 21 is a comprehensive plan of action to be taken globally, nationally and locally by organizations of the United Nations System, Governments, and Major Groups in every area in which human impacts on the environment.
Agenda 21 is the declaration signed by world leaders in 1992 at United nation conferance environment development
Agenda 21 is the plan of action to achieve sustainable development that was adopted by the world leaders at the United Nations Conference on Environment and Development held in Rio de Janeiro, Brazil, in June 1992.
Posted by Piyush Kushwah 1 day, 1 hour ago
Posted by Mehak Bansal 2 days, 19 hours ago
Posted by Neha Suganthi 1 day, 17 hours ago
Posted by Mehak Bansal 2 days, 19 hours ago
Posted by Advait Pandey 2 days, 13 hours ago
Posted by Anushka Thole 13 hours ago
Posted by Gaurav Jadhav 1 day, 15 hours ago
Posted by Lian Ching 2 days, 14 hours ago
Posted by Dhananjay Kumar 2 days, 23 hours ago
Posted by Abhay Pratap 3 days, 14 hours ago