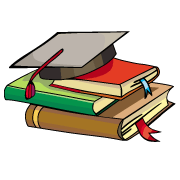 CBSE, JEE, NEET, CUET
Question Bank, Mock Tests, Exam Papers
NCERT Solutions, Sample Papers, Notes, Videos
What is the age of Sue and Jonathon? In the chapter : "we are not afraid of die.....if we can all be together "
Posted by Samiksha ---Like Drawing 2 months, 1 week ago
How many inhabitants seen on the island Ile amesterdum
Sue was 7 and Jonathon was 6 years old ....... Thank you..
Posted by Ansh Rajput 2 days, 11 hours ago
Posted by Khushi Chauhan 11 hours ago
Posted by Salma Aktar 🙋🙋🙋🙋 10 hours ago
Posted by Vaibhav Patidar 4 days, 8 hours ago
Posted by Mandeep Singh Rathore 4 days, 20 hours ago
Posted by Sahil Rana 1 week ago
Posted by Phapha Gphang 1 week ago
Posted by Sandeep .N 2 days, 10 hours ago
Posted by Salma Aktar 🙋🙋🙋🙋 10 hours ago
Posted by Suraj Dev 680 2 days, 15 hours ago