What were the social, economic and …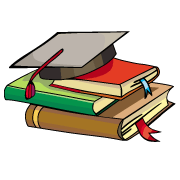 CBSE, JEE, NEET, CUET
Question Bank, Mock Tests, Exam Papers
NCERT Solutions, Sample Papers, Notes, Videos
What were the social, economic and political conditions in Russia before 1905?
Posted by Kartik R Kartik 2 months, 2 weeks ago
The Social, Economic and Political conditions in Russia before 1905 is :- Social Conditions. Workers were a divided group. Soh Some had strong links with the villages; others had settled permanently in cities. Workers were divided on their skills. The division. among workers reflected in their dress. and manners too. Economic Condition- Russia was going through bad period economically. Prices of essential goods rises while real wages decreased by 20% leading to famores St. Petersburg strike. This Strike starded a series of events that are together known as the 1905 revolution.. During this revolution, there were streikes all over the country, universities were closed doven and professionals and workers established the cenion of cenions, demanding the constituent assembly. Political Condition - Political parties. were illegal before 1914. The Russian social Democratic Workers Party was founded in 1898 by socialis- ts who respected Marx's ideas. In 1903 this party was divided into two groups - Mensheviks and Bolsheviks The Bolshevck who were in majority were led by Lenin yeho is regarded as the greatest thinker on socialism after Marcx.
The Social, Economic, and Political Conditions in Russia before 1905 mainly depended on agriculture, and people often moved to cities for employment opportunities in factories. Formation of political parties was not allowed
Social As the liberals and factory workers joined together the revolution of 1905.
Posted by Twins Arts 5 days, 14 hours ago
Posted by Harsh Kumar 4 days, 11 hours ago
Posted by Gaurav Meena 8 hours ago
Posted by Tejash Yadav Yadav 5 days, 12 hours ago
Posted by Aditya Kumar 3 days, 15 hours ago
Posted by Vengat Ramana 1 week, 1 day ago
Posted by Suhana Sahu 5 days, 10 hours ago
Posted by Zoya Malik 5 days, 15 hours ago
Posted by Vedika Patni 1 day, 8 hours ago