Suppose a ball is falling from …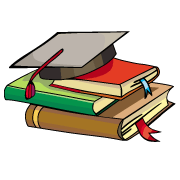 CBSE, JEE, NEET, CUET
Question Bank, Mock Tests, Exam Papers
NCERT Solutions, Sample Papers, Notes, Videos
Suppose a ball is falling from a high-rise building. After falling through a certain height, the frictional force acting on the ball due to air that acts up becomes equal to the pull of gravity on the ball that acts downwards. When these tes forces become equal, then what happens to the ball?
Posted by Bhavya Pincha 2 months, 3 weeks ago
When magnitude of force exerting on opposite sides is equal,then the net force exerting on it is 0.There will be no change in it.
Posted by Pari Sharma 15 hours ago
Posted by Pari Sharma 15 hours ago
Posted by Hency Modi 12 hours ago
Posted by Hency Modi 12 hours ago
Posted by Pari Sharma 15 hours ago
Posted by Hency Modi 13 hours ago
Posted by Pari Sharma 15 hours ago
Posted by Paheli D 16 hours ago
Posted by Paheli D 16 hours ago