What is the difference between indian …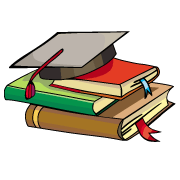 CBSE, JEE, NEET, CUET
Question Bank, Mock Tests, Exam Papers
NCERT Solutions, Sample Papers, Notes, Videos
What is the difference between indian secularism and american secularism?
Posted by Soumya Jena 2 months, 3 weeks ago
This is because unlike the strict separation between religion and the State in America secularism, in India secularism the State can intervene in religious affairs. For example: how the Indian Constitution intervened in Hindu religious practises in order to abolish untouchability In Indian secularism through the State is not strictly separate from religion. If fundamental right have been violating then the Indian constitution will have to intervene in the case.
Posted by Pari Sharma 1 day, 4 hours ago
Posted by Aayushi Mehta 1 day, 8 hours ago
Posted by Dhananjaya Bhoi 2 days, 18 hours ago
Posted by Aqsa Javed 1 week ago
Posted by Medhansh Kv 2 days, 4 hours ago
Posted by Pari Sharma 1 day, 4 hours ago
Posted by Pari Sharma 2 days, 4 hours ago
Posted by Mohd Kaif 1 week, 1 day ago
Posted by Pari Sharma 1 day, 4 hours ago