What did Robert Hooke observed first …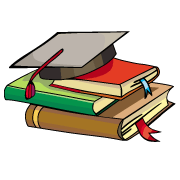 CBSE, JEE, NEET, CUET
Question Bank, Mock Tests, Exam Papers
NCERT Solutions, Sample Papers, Notes, Videos
What did Robert Hooke observed first in cork cell?
Posted by Areeb Saifi 3 months, 3 weeks ago
Robert Hooke observed some small compartments in the cell as it was a dead cell the compartments were empty and he discovered it with a primitive microscope.Later other scientists discovered various types of cell . Hope it helps you. Thanks.
Posted by Veronica Singh 1 day ago
Posted by Janvi Bhuptani 2 days, 22 hours ago
Posted by Udittya Raj Roy 1 day, 14 hours ago
Posted by Samiya Zameer 1 day, 11 hours ago
Posted by Ashmita Mishra 4 days, 22 hours ago
Posted by Archana Acchu 20 hours ago
Posted by Shorya Gupta 4 days, 18 hours ago
Posted by Rab Bit 2 days ago
Posted by Aryan Sharma 2 days, 22 hours ago