Conversion of milk into curd is …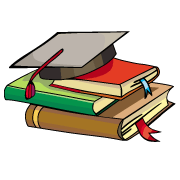 CBSE, JEE, NEET, CUET
Question Bank, Mock Tests, Exam Papers
NCERT Solutions, Sample Papers, Notes, Videos
Conversion of milk into curd is slower in summer than winter why?
Posted by Anshmeet Kaur 4 months ago
The bacteria needs warmth to turn the milk into curd. So in summer the temperature is high which is favourable for the growth of bacteria. It helps the bacteria to multiply faster which helps them to change the milk into curd. ... That's why it takes more time in winter for the curd to set than in summer.
Because of the bacteria known as lactobacillus
Posted by Tanuj Bhati 4 days, 2 hours ago
Posted by Ananya S Nair 4 days, 15 hours ago
Posted by Arpit Kumar 5 days, 3 hours ago
Posted by Vidya Biradar 4 days ago
Posted by Jyoti Giri 3 days, 6 hours ago
Posted by Diksha Sinha an hour ago
Posted by Shiny Sailas 3 days, 2 hours ago
Posted by Bhawana Tayal 1 day, 2 hours ago
Posted by Diksha Sinha an hour ago