How did the rashrakutas gained power …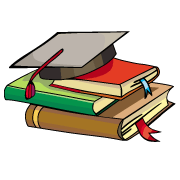 CBSE, JEE, NEET, CUET
Question Bank, Mock Tests, Exam Papers
NCERT Solutions, Sample Papers, Notes, Videos
How did the rashrakutas gained power and independent ?
Posted by Golden. Sunshine_67 4 months, 1 week ago
1. Rashtrakutas were the subordinate to the Chalukayas in Karnataka. 2.In mid eighth century Dantidurga a Rashtrakutas Chief overthrew his Chalukaya overload. 3.He performed a ritual called Hiranaya Garbha with the help of Brahmanas. 4.This Ritual was considered to lead to the rebirth of a person as A Kshatriya if he was not one by birth.
Posted by Anirudh Singh 1 day, 15 hours ago
Posted by Narattam Kumar Singha Tuktuk 1 day, 23 hours ago
Posted by Syed Rahman 1 week, 2 days ago
Posted by Mayank Himanshi 1 day, 22 hours ago
Posted by Mandakini Deokar 1 week, 3 days ago
Posted by Ashmit Roy 1 week, 1 day ago
Posted by Narsingh Prasad Pal 1 week ago
Posted by Soyal Khan 2 days, 1 hour ago
Posted by Tanmay Gupta 1 week, 5 days ago
Posted by Aneesh Singh 1 week, 6 days ago