What do you think was the …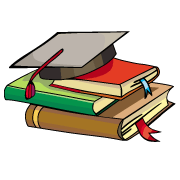 CBSE, JEE, NEET, CUET
Question Bank, Mock Tests, Exam Papers
NCERT Solutions, Sample Papers, Notes, Videos
What do you think was the main reason behind the postmaster decision to help lencho would you have done the same if you were the postmaster?
Posted by .... .... 8 months, 2 weeks ago
The main reason behind the help of postmaster was that he didn't wanted to shake Lencho's faith in God. If I were in the place of the postman I would have done the same things as him. We're somehow the messenger of God. It's our act of goodness by which people belive more in faith and less in backstabbing. Allthough seeing the ungrateful act of Lencho I would have regretted my decision.
Posted by Harshit Thakur 1 day, 6 hours ago
Posted by Ajeet Bhamla 3 days, 6 hours ago
Posted by Shruthy X 8 hours ago
Posted by Kr Kr 3 days, 5 hours ago
Posted by Nikhil Bhardwaj 1 day, 21 hours ago
Posted by Harnoor Kaur 3 days, 5 hours ago
Posted by Varsha Pal 3 days, 9 hours ago
Posted by Kr Kr 2 days, 6 hours ago