How will the world end twice …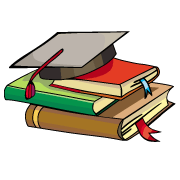 CBSE, JEE, NEET, CUET
Question Bank, Mock Tests, Exam Papers
NCERT Solutions, Sample Papers, Notes, Videos
How will the world end twice ?
Posted by Shubhankar Nayak 2 months, 2 weeks ago
According to the poet, the world will end due to the 'fire', which symbolises 'desire' but if the world has to end twice then it will be due to the hatred which is symbolised by 'ice'. The poet feels that there is enough hatred spreading among the people in the world to perish the world twice because unlike fire, ice or hatred affects slowly and gradually and souls of people insensitive to anybody's pain.
Posted by Sagar R 1 day, 2 hours ago
Posted by Ankur Garg 4 hours ago
Posted by Likith Kumar J L 22 hours ago
Posted by Dharm Raj Kumar 16 hours ago
Posted by Ishu Yadav 20 hours ago
Posted by Adrita Banerjee 16 hours ago
Posted by Bhawishay Pandey 1 day, 1 hour ago