What are the 3 principles of …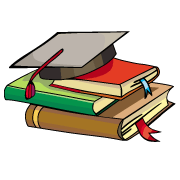 CBSE, JEE, NEET, CUET
Question Bank, Mock Tests, Exam Papers
NCERT Solutions, Sample Papers, Notes, Videos
What are the 3 principles of biomechanics?
Posted by Bushra Kamal 2 months, 1 week ago
1. The first principle of biomechanics is motion, how an object or body moves through space.
2. The Second element is force, the pull or push that enables an object to change direction, slow down or stop.
3. The third principle is momentum, the velocity and weight of an object as it moves.
Posted by Tarang Singh 3 days, 22 hours ago
Posted by Tania Roy 1 day, 5 hours ago
Posted by Sanjana Gujjar 4 days, 1 hour ago
Posted by Chetan Kumar 3 days, 20 hours ago
Posted by Tarang Singh 3 days, 6 hours ago
Posted by Arnav Sharma 4 days, 22 hours ago
Posted by Milan Verma 1 day, 20 hours ago
Posted by Tarang Singh 3 days, 6 hours ago
Posted by Pragati Yadav 5 hours ago