Everyone on board did contribute to …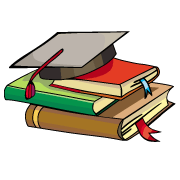 CBSE, JEE, NEET, CUET
Question Bank, Mock Tests, Exam Papers
NCERT Solutions, Sample Papers, Notes, Videos
Everyone on board did contribute to save wavewalker. Justify
Posted by N N 2 months, 2 weeks ago
It is quite true, after the Wavewalker was irreparably damaged by the colossal wave, everyone on-board contributed to save it.
Not only the elders on the boat worked hard, kept nerves, and cooperated with one another, the six year old son, and the seven year old daughter behaved courageously and bravely also in the face of the storm. The six year old son Jon reassured his dad that he was not afraid to die if he could be together with his family. So these fearless words motivated the author to do his best to save the damaged boat. The author was really a great sailor as he repaired the damaged boat, steered it and made it steady in the raging storm.
Larry Vigil and Herb Seigler, the professional sailors hired in S. Africa helped the narrator in tackling the Southern Indian Ocean. They proved to be real saviours when the ship had been flooded with the sea water. They pumped like madmen to keep the water levels reasonably low. Each and every person on Wavewalker did their best to save the boat. Their courageous efforts were nothing but sheer hard work, keeping nerves, and cooperation. So, they survived the disaster.
Posted by Priya Choudhary 2 hours ago
Posted by Prithvi Singh 13 hours ago
Posted by Macharla Charan 2 days, 8 hours ago
Posted by Ziny Chukit 2 days, 1 hour ago
Posted by Navneet Sandhu 3 days, 10 hours ago
Posted by Arufa Sultana 9 hours ago
Posted by Ashi Yadav 1 day, 9 hours ago
Posted by Anil Kumar 3 days, 6 hours ago
Posted by Jai Shekhar Singh 4 days, 4 hours ago