What is the main cause of …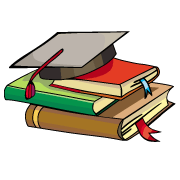 CBSE, JEE, NEET, CUET
Question Bank, Mock Tests, Exam Papers
NCERT Solutions, Sample Papers, Notes, Videos
What is the main cause of charge on a body?
Posted by Jyoti Kaushik 2 months, 2 weeks ago
The transfer of electrons in our bodies is the cause of charging a body. When a charged body comes into contact with another charged body, it can induce charge. The movement of electrons from one location to another can generate a charge, resulting in a charge on the body.
Posted by Rajeev Kumar 1 day, 21 hours ago
Posted by Rifa Umayya P R 2 days, 2 hours ago
Posted by Anmol Singh 9 hours ago
Posted by Anmol Singh 9 hours ago
Posted by Sumit Prajapati 45 minutes ago
Posted by Abcd Efg 5 hours ago
Posted by Radha Sharma 2 days, 2 hours ago
Posted by Piyush Kumar 1 day, 22 hours ago