Do you think that lencho's unbelievable …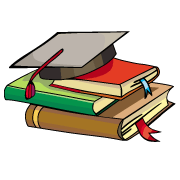 CBSE, JEE, NEET, CUET
Question Bank, Mock Tests, Exam Papers
NCERT Solutions, Sample Papers, Notes, Videos
Do you think that lencho's unbelievable faith in God was appropriate in such a practical world? Justify your answer?
Posted by Namira Shaikh 2 months, 2 weeks ago
Lencho has good faith in God. Lencho's cornfield has been completely destroyed by the storm and hailstones. He thought only of one hope, the help from God. So he decided to write a letter to God asking for 100 pesos in order to resow his field. He placed a stamp on the letter and dropped into the mailbox. One of the employees, who was a postman, went to his boss and showed him the letter to God. He was inspired by the writer's faith in God. In order not to shake the writer's faith in God he decided to answer the letter. He collected money from his employees, he himself gave a part of the salary, and several friends of his were obliged to give something for an act of Charity. But he was able to collect only 70 pieces. He put the money in the envelope and addressed to Lencho.
When Lencho got the letter he did not show any bit of surprise. Instead, he became angry about getting only 70 pesos. He was sure that God could not have made a mistake nor could he have denied Lencho what he had a requested. He wrote another letter to God asking for remaining pesos and asked not to send through the mail because the post office employees are a bunch of crooks. This shows Lencho's faith in God.
Posted by Ishu Yadav 1 day, 1 hour ago
Posted by Adrita Banerjee 21 hours ago
Posted by Shreya Kumari 34 minutes ago
Posted by Dharm Raj Kumar 21 hours ago
Posted by Ankur Garg 9 hours ago
Posted by Likith Kumar J L 1 day, 3 hours ago