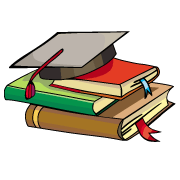 CBSE, JEE, NEET, CUET
Question Bank, Mock Tests, Exam Papers
NCERT Solutions, Sample Papers, Notes, Videos
Posted by Vanshika Jallan 2 months, 3 weeks ago
Money can be defined as something that is generally accepted as a means of exchange and acts as a measure and as a store of value.
Two Primary functions of Money are:
Medium of Exchange: It means that money acts as an intermediary for the exchange of goods and services. Use of money as a medium of exchange has removed the major difficulty of double coincidence of wants in the barter system. Individuals can exchange their goods and services for money and then can use this money to buy other goods and services according to their needs and convenience. Thus, the process of exchange shall have two parts: a sale and a purchase.
Measure of Value: Money serves as a measure of value in terms of unit of account, i.e., in money unit. For example, Value of sugar can be expressed in monetary unit by saying that price of sugar is ₹ 20 per kg.
Primary functions Medium of exchange Measure of value Secondary functions Standard for deffered payments Store of value
Posted by Avika Dubey 1 week, 4 days ago
Posted by Gayathri Devi 1 week, 3 days ago
Posted by Anjali Sekhawat 5 days, 23 hours ago
Posted by Ankit Varma 6 hours ago
Posted by Mannat Mittal 4 days, 2 hours ago
Posted by Nikita Pruthi 1 week, 4 days ago
Posted by Chinmay Triwedi 1 week, 3 days ago
Posted by Vagisha Singhal 3 days, 3 hours ago