What are the four factors of …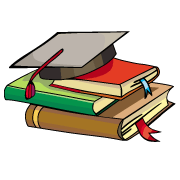 CBSE, JEE, NEET, CUET
Question Bank, Mock Tests, Exam Papers
NCERT Solutions, Sample Papers, Notes, Videos
What are the four factors of production? What are the remunerations to each of these called?
Posted by Devika S 2 months, 3 weeks ago
Land, Labour, Capital and Entrepreneurship. Remuneration to them are called factor rent, wages, interest and profit respectively
Four factor of production are land ,labour ,capital and enterpenurship. And in return of remeuneration these are as follows. -land - rent, labour - wages, capital- interest, enterpenurship- profit..
Posted by Gayathri Devi 1 week, 3 days ago
Posted by Nikita Pruthi 1 week, 4 days ago
Posted by Mannat Mittal 4 days, 2 hours ago
Posted by Vagisha Singhal 3 days, 4 hours ago
Posted by Ankit Varma 7 hours ago
Posted by Avika Dubey 1 week, 4 days ago
Posted by Chinmay Triwedi 1 week, 3 days ago