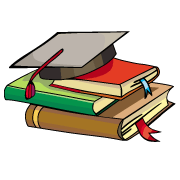 CBSE, JEE, NEET, CUET
Question Bank, Mock Tests, Exam Papers
NCERT Solutions, Sample Papers, Notes, Videos
Posted by Asthika Bose 2 months, 2 weeks ago
Problems faced by Small Scale Industries
The following are the problems faced by Small Scale Industries:
Poor capacity utilization
In many of the Small Scale Industries, the capacity utilization is not even 50% of the installed capacity. Nearly half of the machinery remains idle. Capital is unnecessarily locked up and idle machinery also occupies space and needs to be serviced resulting in increased costs.
Incompetent management
Many Small Scale Industries are run in an incompetent manner by poorly qualified entrepreneurs without much skill or experience. Very little thought has gone into matters such as demand, production level and techniques, financial availability, plant location, future prospects etc.
Inadequate Finance
Many Small Scale Industries face the problem of scarcity of funds. They are not able to access the domestic capital market to raise resources. They are also not able to tap foreign markets by issuing ADR's (American Depository Receipts) GDR's (Global Depository Receipts) etc because of their small capital base. Banks and financial institutions require various procedures and formalities to be completed. Even after a long delay, the funds allocated are inadequate.
Bank credit to the small scale sector as a percentage of total credit has been declining. It fell from 16% in 1999 to 12.5% in 2002. Small Scale Industries are not able to get funds immediately for their needs. They have to depend on private money lenders who charge high interest. Finance, as a whole, both long and short term, accounts for as large as 43% of the sector's sickness.
Raw material shortages
Raw materials are not available at the required quantity and quality.Scarcity of raw materials results in idle capacity, low production, inability to meet demand and loss of customers.
Lack of marketing support
Small Scale Industries lack market knowledge with regard to competitors, consumer preferences, market trends. Since their production volume is small and cannot meet demand for large quantities their market is very restricted. Now with the process of liberalization and globalization they are facing competition from local industries as well as foreign competitors who sell better quality products at lower prices. For e.g. heavily subsidized but better quality imports from China has made most of the Indian SSI units producing toys, electronic goods, machine tools, chemicals, locks and paper etc., unviable.
Problem of working capital
Many Small Scale Industries face the problem of inadequate working capital. Due to lack of market knowledge their production exceeds demand, and capital gets locked in unsold stock. They do not have enough funds to meet operational expenses and run the business.
Posted by Shuchi Agarwal 2 days, 20 hours ago
Posted by Piyush Garg 1 week, 1 day ago
Posted by Parshant Parshant 1 week, 6 days ago
Posted by Vidhi Agarwal 1 week, 3 days ago
Posted by Harsh More 1 week, 5 days ago
Posted by Harneet Kaur 4 days, 11 hours ago
Posted by Yash Sharma 11 hours ago