ABC bank is providing e-banking facility …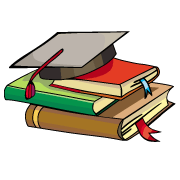 CBSE, JEE, NEET, CUET
Question Bank, Mock Tests, Exam Papers
NCERT Solutions, Sample Papers, Notes, Videos
ABC bank is providing e-banking facility to its customers. A group of employees of the bank are sharing the personal financial details of the customers with some unscrupulous individuals to back their accounts. (a) From the above given information what risks of e-business do you identify (b) Towards which interest group is the bank not paying attention? (c) What are value lacking in the employees? Write any three.
Posted by Yash Dansena 3 months ago
a. E- banking fraud is been higlighted here. b.Towards consumers the bank is not paying attention. c. Value of being honest and fairsome to the owner. The value of cheating for some profit.
Posted by Parshant Parshant 1 week, 6 days ago
Posted by Shuchi Agarwal 2 days, 21 hours ago
Posted by Yash Sharma 13 hours ago
Posted by Harneet Kaur 4 days, 12 hours ago
Posted by Harsh More 1 week, 5 days ago
Posted by Vidhi Agarwal 1 week, 3 days ago
Posted by Piyush Garg 1 week, 1 day ago